***HOMEOWNER TO HOMEOWNER ONLY, RENTERS ARE NOT ABLE TO RENT PARKING SPACES***

***Rental Properties are discouraged from using this program to avoid conflicting reservations.***
**Parking space availability is based on Homeowner participation.***
Sea Colony Titled Owners On Demand Parking
How it Works

On Demand Parking is a program supported by Sea Colony Recreational Association (SCRA) to enable owners to place their unit's reserved parking space into an inventory for other owners to "rent."




The goal of the program is to ease the frustrations from limited summer parking by efficiently managing available parking of owners' reserved spaces on the East Side for the benefit of owners and guests. Absent owners will have the opportunity to generate income and reduce their out of pocket quarterly assessment expenses by renting their reserved parking space. This program was launched in 2016 and has been increasingly successful.




A list of Frequently Asked Questions can be found here

Who Can Participate

You must be a titled owner and have a valid Sea Colony badge to rent a parking space. Your badge will be checked at the gate. Only parking passes with valid Sea Colony owner badges will be able to park.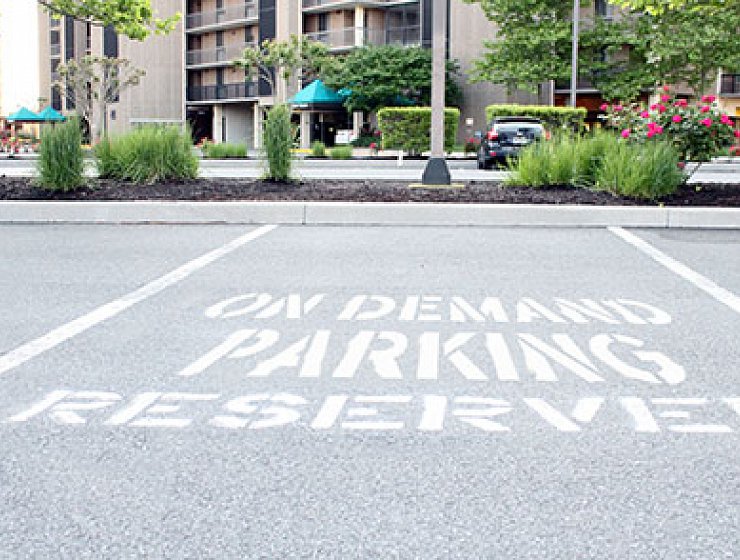 TO START
Choose the location of the parking space you want to rent. Your choices are Chesapeake, Dover, Farragut, Georgetowne, Harbour or Island Houses. Not sure? Click on the View Map link.

Select the Entry (start) date for the space rental.

Select the Exit (end) date for the space rental

Choose your space among the available options.

Don't see what you want? Options are based on availability, so as more spaces are deposited, more spaces are available.

The cost to rent a parking space is $12 per day, (from 10 am on Entry day to 10 am on Exit day).